Love Yourself, Love The Açai Spot
Açaí has near perfect amino acid complex
High levels of calcium
Vitamins A,B1,B2,B3,C,E,K
33x Anticianine as grapes
Increases energy
Rich in iron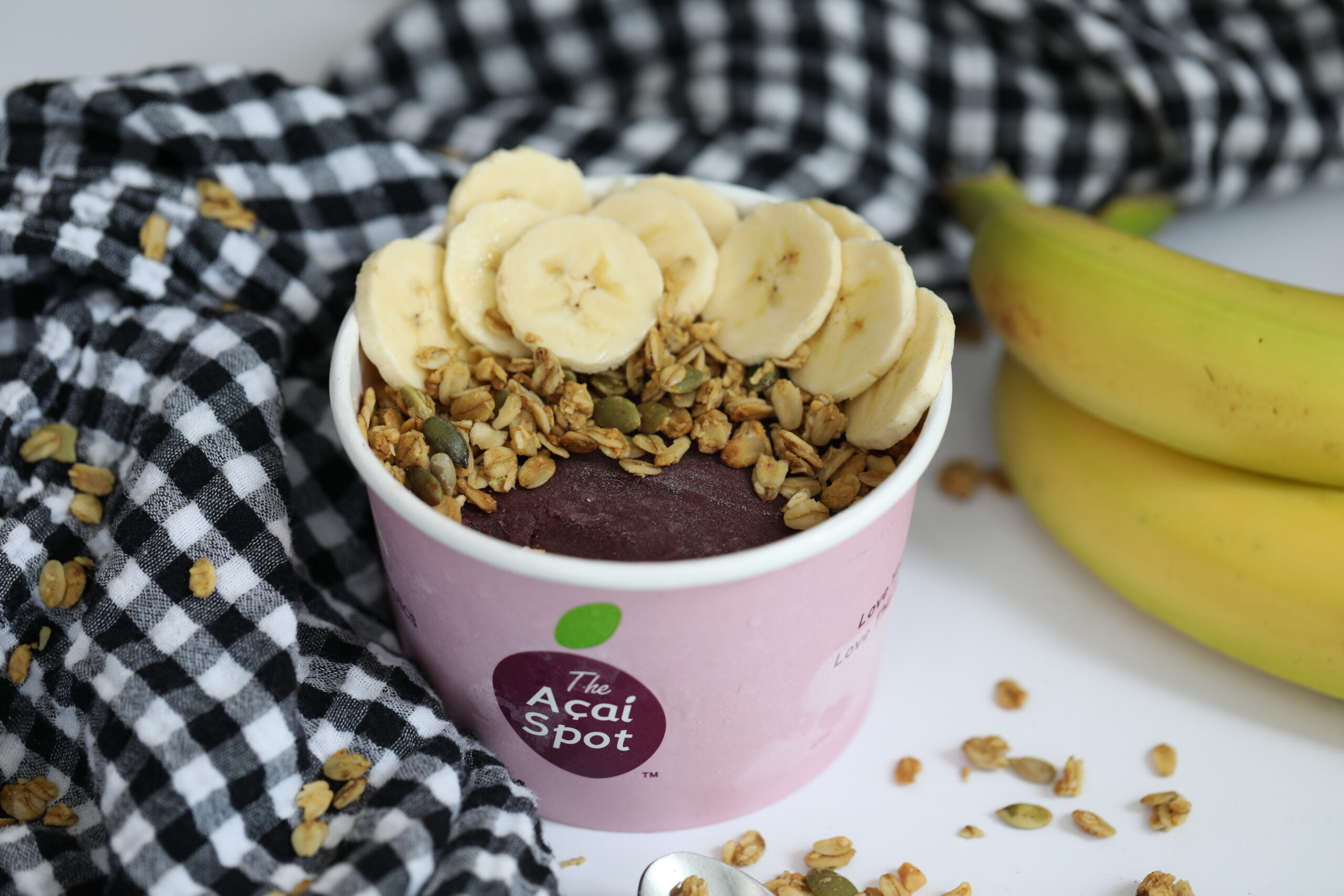 The Açai berry is an inch-long, reddish and purple fruit. It comes from the açai palm (Euterpe Oleracea), which is a native tree from the Amazon Forest, in Brazil. 
Açai grows in most parts of the Amazon, and it will bring you incredible benefits. This antioxidant-rich fruit has been known for centuries as a healing, immune stimulating and energy-boosting fruit. Açai is an exotic relative of blueberry and cranberry' fruits and makes a refreshing acai bowl.
The Açai Spot Coffee Shop was officially opened on April 9th, 2015 from the idea to have a cosy and well-decorated cafe which specialized in açaí bowl, and other açaí products.
From that day onwards, everybody who enters the coffee shop would find a beautiful environment, in addition to friendly staff and products that are made with care and love.
The Açaí Spot has franchise stores in international markets and a strong açaí distribution network.